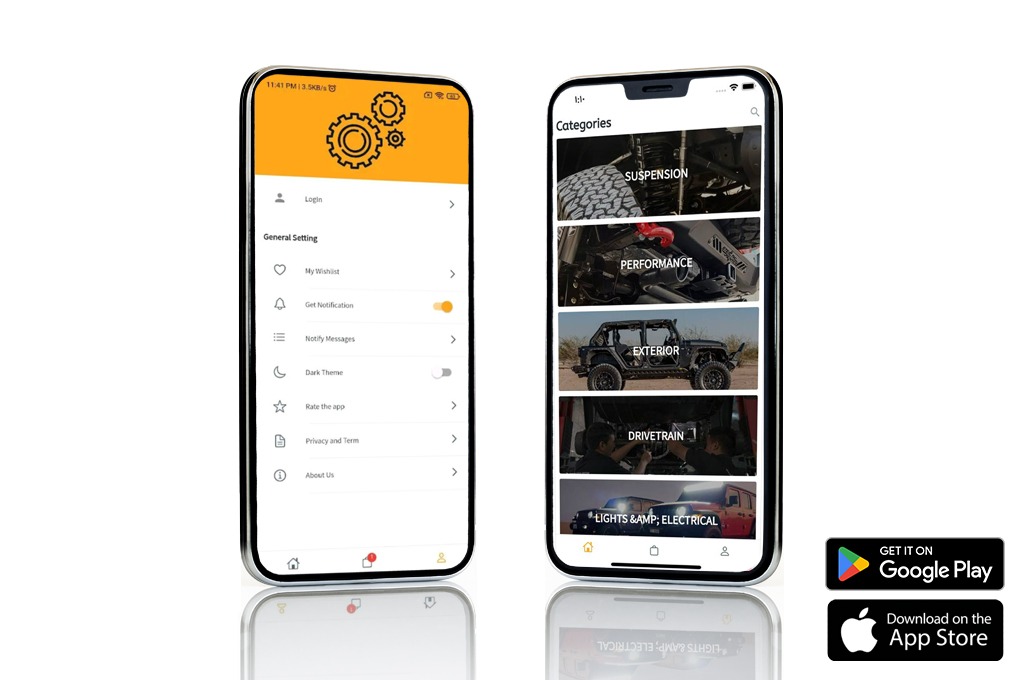 Off-roading is a thrilling adventure that is enjoyed by many Jeep and 4x4 enthusiasts. OffRoad-Zone, the first Jeep modification company, has launched a mobile app to make it easier for enthusiasts to find the best mods for their vehicles.
Comprehensive Inventory of Jeep and 4x4 Modifications
The OffRoad-Zone mobile app is user-friendly and easy to navigate. It features a comprehensive inventory of Jeep and 4x4 modifications that users can browse through and purchase. The inventory includes everything from lift kits and suspension upgrades to bumpers, winches, and tires.
Available on Both iOS and Android
The OffRoad-Zone mobile app is available for download on both the App Store and Google Play. This means that Jeep and 4x4 enthusiasts can easily access the app regardless of their mobile device preference.
Constantly Updated with New Modifications and Features
OffRoad-Zone has been a leading provider of Jeep and 4x4 modifications for over a 20 years. The company is committed to providing innovative solutions for off-roading enthusiasts, and the mobile app is a testament to this commitment. The app is constantly updated with new modifications and features, ensuring that users always have access to the latest and greatest options for enhancing their vehicles.
Take Your Off-Roading Adventures to the Next Level
In conclusion, the OffRoad-Zone mobile app is an excellent tool for Jeep and 4x4 enthusiasts who want to find the best modifications for their vehicles. With a comprehensive inventory of modifications, , and expert support, the app is a one-stop-shop for all your off-roading needs. Download the OffRoad-Zone mobile app today and take your off-roading adventures to the next level!