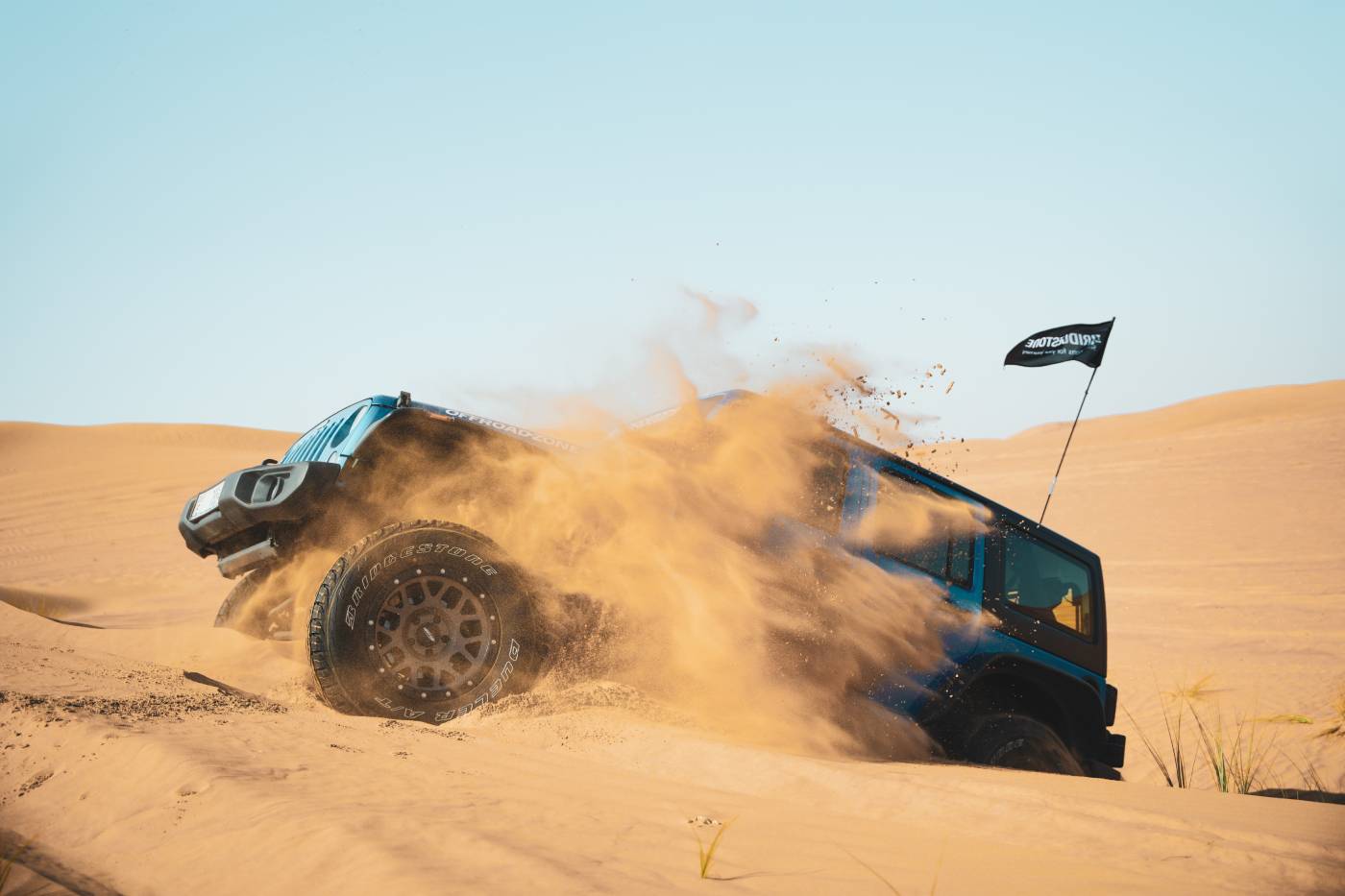 Dubai, UAE, March 14, 2023 - Bridgestone Middle East and Africa (MEA) has recently displayed its off-road tyre, Dueler A/T 697, at the Off Road Zone 4X4 store. To showcase the capability of its off-road offerings, the company organized a desert driving experience for the Off-Road Zone 4X4 community on February 26th.
During the event, Bridgestone MEA had the opportunity to interact with off-road enthusiasts and end-consumers, while also promoting tyre safety, particularly for off-road driving. The company expresses its gratitude to the Off-Road Zone 4X4 community for their partnership and to Dial-a-Tire for serving as the safety partner by safety checks with their mobile van before the drive experience.
The event aligns with the Bridgestone E8 Commitment, which serves as the company's guiding principle to earn the trust of future generations. By showcasing its off-road tyre line, Bridgestone MEA continues to demonstrate its commitment to providing safe and high-quality products to its customers.
For more information on Bridgestone MEA's off-road tyre offerings, please visit their website at www.bridgestonemea.com.