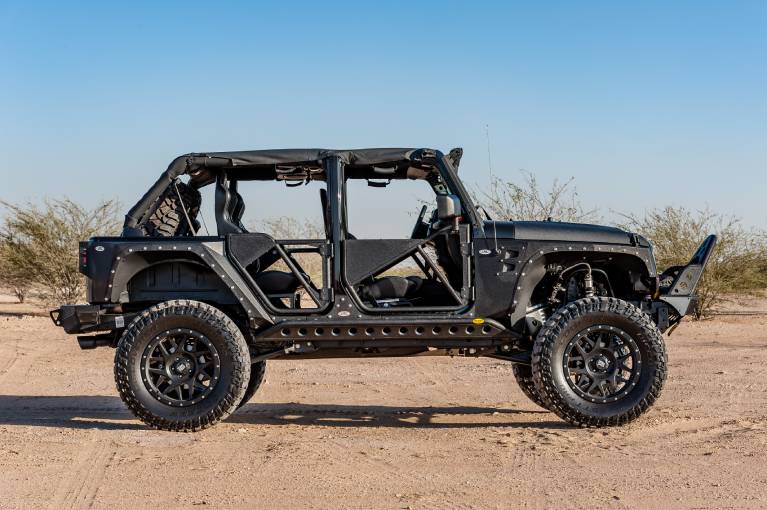 Off-Road Exterior Mods
Off-road exterior mods can help improve the performance and look of your vehicle when driving off-road.
Filter
Here are some popular options:
Lift Kits: This modification raises the height of your vehicle, allowing for larger tires and improved ground clearance. It can also give your vehicle a more aggressive look.
Off-Road Bumpers: These bumpers are designed to protect your vehicle's bodywork and provide additional functionality such as winch mounting points and extra lighting.
Skid Plates: These plates are mounted underneath the vehicle to protect the undercarriage and vital components from rocks, debris, and other hazards.
Rock Sliders: These are heavy-duty metal bars that run along the sides of the vehicle, protecting the body from rocks and other obstacles.
Fender Flares: These add extra clearance for larger tires and provide additional protection from mud and debris.
Roof Racks: These can be used to carry extra gear such as camping equipment or off-road accessories.
Snorkels: These raise the air intake to a higher position, allowing for safer water crossings.
Lighting: Additional lighting can be added to the front, back, and sides of the vehicle to improve visibility and safety.
Winches: A winch can help get your vehicle out of difficult situations, such as deep mud or a steep incline.
These are just a few of the many off-road exterior mods available. Remember to consider the specific needs of your vehicle and off-road activities when choosing which mods to install.